C'mon Everybody Presents:
Henry Hall
Miles Francis, Mima Good
$10.00
Tickets At The Door
"With his ethereal high-pitched vocals, his sound lies somewhere between Best Coast and Morrissey"
Henry Hall
Los Angeles-based artist Henry Hall serves up one-of-a-kind anxiety-tinged alternative pop. Featuring his captivating falsetto paired with his witty, idiosyncratic lyrics, Hall's music is self-deprecating and soulful, as if The Smiths met Prince. Underneath Hall's tongue-in-cheek words and moving melodies are alluring guitar and synthesizer textures, which compliment his infectious vocal harmonies in a way that evokes Grizzly Bear and Mac DeMarco. At age 10, Hall began writing songs about being 10 years old and how his friends didn't like him. Now, at age 24, Hall lives in Los Angeles and writes songs about being 24 years old and how his friends don't like him.
After graduating from Wesleyan University in 2014, Hall moved to New York City to play live shows and craft My Friends Don't Like Me, his 2016 EP release. The project started to garner some attention online and eventually landed a placement on the Judd Apatow produced Netflix series, Love. Since the release, Hall has moved back to Los Angeles to focus on writing and recording his debut album. Look for Hall to continue to refine his disturbingly funny and catchy brand of indie rock on his forthcoming release.
Miles Francis
You've probably seen Miles around - maybe on Late Show with David Letterman drumming with Arcade Fire's Will Butler, or on Jimmy Kimmel Live keeping time for Antibalas, in South Africa onstage with Angelique Kidjo, in Hollywood playing with Amber Mark, leading afrobeat parties with his former band EMEFE, or at the Apollo Theater backing up the late Sharon Jones. Miles has been immersed in his native New York music scene since he was a child, but he first introduced his own distinctive artistic vision when he released his debut EP and companion short film, Swimmers, in early 2018. Just a year later, he followed with his second EP, Doves. The EPs were presented with a companion short film and 3-part music video series directed by Charles Billot, garnering praise for their originality from outlets like The FADER & Stereogum and radio stations like KCRW & KUTX. Recording himself in his Manhattan basement studio, Miles plays each instrument live, deliberately without any quantization or autotune, to create organic pop music that is uniquely his own.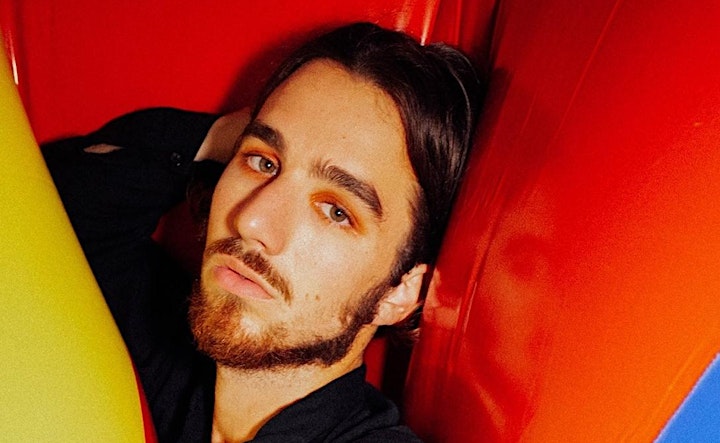 Venue Information:
C'mon Everybody
325 Franklin Avenue
Brooklyn, NY, 11238