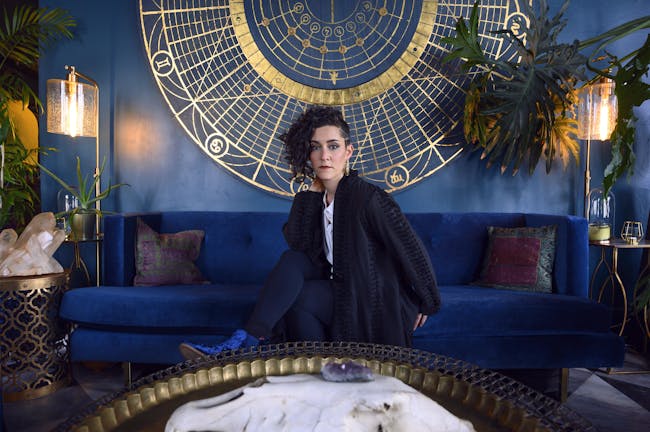 Dreamy, atmospheric pop anthems that set lead singer Ella Joy Meir's soaring vocals against shimmering, gorgeously textured instrumentals.
IRIS LUNE
Through the vessel of Iris Lune, beguiling front woman Ella Joy Meir aims to extinguish the veil between art and life. Gripping, downcast, lucid, the volcanic talent's soul-stirring alto penetrates deeply — leaving a gossamer sheen that fully envelops the senses. A bonafide triple threat, Meir is in constant flex as a lead vocalist, songwriter, multi-instrumentalist and producer, whose alluring Iris Lune cloak could rival any of her own art-pop heroines Florence Welch, Bjork, Mitski and Joni Mitchell. With two EPs — 2015's Iris Lune and 2017's Lost In Chatter — under her belt, the queer upstart has netted over a million streams across platforms to date, and has become a local live force, selling out shows in her newly minted home base of New York City.
LENII
Lenii is a singer, music producer and multi-instrumentalist from Cork, Ireland. A vegetarian who sneaks a piece of duck now and then. Frequently cries and laughs at the same time. Says "plug out" instead of "unplug". Worries about being basic.
PUCK
A daughter of Pacific Northwest DIY, formal music school, the New York scene, and sideman work as a pianist, Puck is the exciting new project from pianist-artist Kaley Puckett. Having spent the entirety of her childhood in Seattle and adulthood in New York, Puck's sound is the truth of her experience. With Joni from her mother, 70s rock from her father, jazz from the piano, and indie rock and hip hop from the places she calls home, these sounds live as the architecture of Puck's music, some serving as foundation, others breathing into tone and ornamentation. Straight through the center of it all, Puck's music rises through lyricism as she speaks of her life thus far, creating a fusion of compositions resting mainly at the keyboard, with newer explorations on guitar.
Professionally, Puck may be most familiar as a keyboardist behind other artists, most notably the R&B breakout star SZA, whom she has toured with for five years. Between touring and playing her own shows in New York and Seattle, she's elated to release her first single, a self-produced cover of the Fleetwood Mac hit, "Dreams."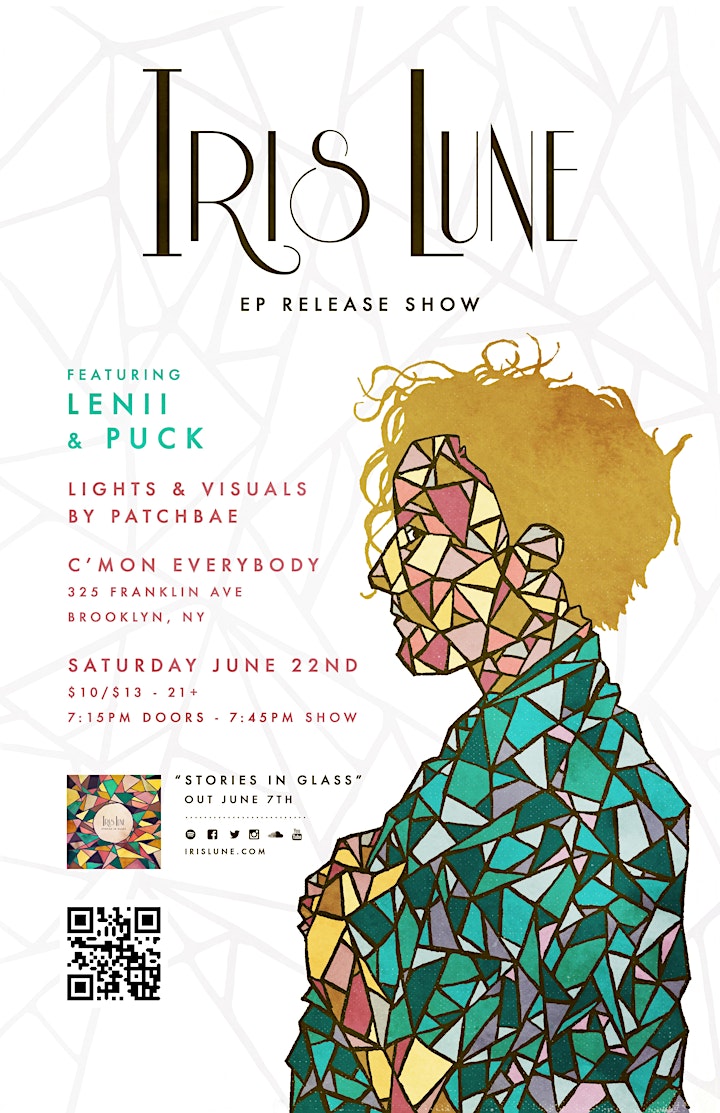 Venue Information:
C'mon Everybody
325 Franklin Avenue
Brooklyn, NY, 11238